We're less than two weeks away from The Game, which is shaping up to be an epic showdown between No. 2 Ohio State and No. 3 Michigan in Ann Arbor (Nov. 25 at noon ET on FOX and the FOX Sports app). That matchup will have a massive impact on the Big Ten pecking order, not to mention how the College Football Playoff field will shape up.
But before we get to that point, there are still a host of big matchups in Week 12, including games involving both the Buckeyes and Wolverines. And if either of them stumbles on Saturday, chaos will be introduced into the national landscape.
One of those contests, Michigan's road game against Maryland, will be the "Big Noon Kickoff" showdown on Saturday.
It would truly be a stunning upset if the Terrapins were to stun the Wolverines.
Michigan is 10-1 all-time against Maryland, which hasn't beaten a top-three team since 1983.
And while the Wolverines could again be without head coach Jim Harbaugh pending the results of a Friday morning hearing at which Michigan is trying to get a stay of his suspension for an allegedly sign-stealing operation, the team hasn't been bothered by any of that drama so far.
How will it all play out?
FOX Sports college football experts Bryan Fischer, Laken Litman and RJ Young share what they'll be looking for in this game, plus a host of other great Week 12 matchups on Saturday.
No. 3 Michigan at Maryland (Noon ET on FOX and the FOX Sports app)
RJ Young: It's not just that Michigan is looking to begin the season 11-0 in back-to-back seasons for the first time in 121 years. It's that Michigan has demonstrated itself to be more dominant than the 1997 national title team. 2023 Michigan is outscoring 1997 Michigan (39 points per game to 28.1) and out-defending it, too (7.5 points per game to 8.7).
For Maryland, there's even more bad news. The Terrapins have never beaten a top-10 opponent since joining the Big Ten nearly a decade ago — 0-33 — and haven't beaten a top-10 opponent of any kind since November 2007.
This game feels like exactly what it's: A preseason game for The Game next Saturday against Ohio State. The task for Michigan is the same. Get to the Buckeyes unscathed and perfect.
Laken Litman: Michigan is 10-0 for the second consecutive season after beating Penn State (its first top-10 win of the year) without a suspended Jim Harbaugh on the sideline. It would be easy now for the Wolverines to immediately turn their focus toward Ohio State next week. But first, they have to play Maryland on the road.
Some may call this a trap game, but Michigan seems too motivated and energized by wanting to win for Harbaugh to be consumed by that kind of storyline at this point. Plus, the Wolverines are 7-0 vs. the Terrapins in the last seven meetings.
However, there's a lot at stake this weekend: Michigan is looking for its 1,000th win in program history and also a chance to enter next week's showdown unbeaten. It's unknown at this point if Harbaugh will be on the sideline for either game, as he awaits Friday's court hearing that could determine if a temporary restraining order will be granted that would reverse the Big Ten's suspension.
While Harbaugh can coach his team during the week, offensive coordinator Sherrone Moore is the interim head coach on game days. And could end up being the coach who gets that historic program victory vs. the Terrapins.
Bryan Fischer: Beyond the obvious check to see if those infamous khakis of Jim Harbaugh are on the sideline on Saturday, I'm intrigued to see the Wolverines finally play a passing offense with a pulse. There's been a lot of chatter about the strength of the schedule this year and this has been one specific area where that defense — which has been great, it should be noted — simply hasn't been tested. UNLV is the only previous opponent to rank in the top 80 in the country in passing yards per game (they currently sit 67th) while Maryland enters Big Noon Saturday at 24th behind Taulia Tagovailoa & Co.
I also wouldn't be surprised if the Terps have a few wrinkles up their sleeves on offense, too. They played Michigan close at the Big House last season and are probably better across the board (but also more inconsistent) than they were for that early season game in 2022. Keep in mind that Josh Gattis is the OC in College Park and knows the maize and blue well from his time on staff there.
Nobody really expects this to be much of a competitive game, but Maryland has enough offensive playmakers that they can hang for a few quarters if they don't turn the ball over and get a stop or two from their defense.
Minnesota at No. 2 Ohio State (4 p.m. ET on BTN) 
Laken: Georgia may have overtaken Ohio State as the No. 1 team in the College Football Playoff rankings this week, but the Buckeyes don't really care. All they need to do is win their final home game of the year on Saturday so that next week's showdown vs. Michigan is between two undefeated rivals.
That shouldn't be a problem. Ohio State has been sound defensively — Jim Knowles has the fourth-best unit in the country. The running game has been a threat, especially now with a healthy TreVeyon Henderson, who has scored a touchdown in the past three games after missing time. And the offense always has a chance with Marvin Harrison Jr. In last week's 38-3 win over Michigan State, Harrison Jr. had seven catches for 149 yards and scored two touchdowns. He's now eclipsed the 1,000-yard receiving mark and has made his way into the Heisman Trophy conversation among a bunch of quarterbacks.
Facing a star playmaker like that doesn't bode well for Minnesota, which is giving up more points (25.8 PPG) than its scoring (22.5 PPG).
Bryan: It's that time of the year when the Heisman campaigns are in full swing, and it will be notable how much Ohio State wants to make an on-field statement regarding Harrison's candidacy in this one. It's a pretty wide-open TV window of games, and it would be smart by the coaching staff to get this one taken care of early by simply throwing it to big No. 18 over, and over, and over.
It's also the final game in the Horseshoe this season, so making sure the rest of the offense — especially young QB Kyle McCord and that rotating cast in the running back room — is on the same page before the trip to the Big House remains paramount, too.
RJ: The Buckeyes might still be seething from being docked by the CFP selection committee for simply winning — going from the No. 1-ranked team in the country to No. 2 — and the Gophers might be the first recipient of their wrath.
But for Ohio State fans, a Buckeyes offense that shows itself to be capable of scoring in bunches and with efficiency would be a welcome sight. While it's jarring to see a Buckeye defense that has been dominant — no plays of 40 yards or more allowed and no single opponent scoring more than 17 points — it's as jarring to a Ryan Day offense still figuring out how to score. At this point, though, the offense might just be force-feeding Harrison and home-run hitter Henderson until the opposing defense blinks. We know the Buckeyes can go 10-0 doing just that and 11-0 with a win this weekend. It remains to be seen if that's enough for the Buckeyes to prevail in Ann Arbor next Saturday.
No. 6 Oregon at Arizona State (4 p.m. ET on FOX)
Bryan: Dan Lanning made his statement about remaining at Oregon earlier in the week, but that's still a distraction for the Ducks going into this road trip, which doesn't seem like much on paper but absolutely has proven tricky in the past. It wasn't long ago that another CFP hopeful out of Eugene went down to the desert and got tripped up by an inferior opponent, so they'll need to be cautious despite Arizona State's record and mounting list of injuries. 
The Sun Devils, meanwhile, showed some really interesting stuff in that shocking win over UCLA and it will be fun to see just how different they'll play for this game. I give Kenny Dillingham credit for growing into the role as head coach, and he's gotten the entire team to play hard for four quarters. Something says he'll need 110% out of his team if they want even a sliver of a chance in this one, but the good news is I'm sure he'll have something special saved up for his old pals at Oregon.
Laken: Arizona State might be 3-7, but it's won two of its last three games against Washington State and UCLA. Whatever momentum the Sun Devils have might not work against Oregon, though. Dan Lanning's high-flying Ducks are leading the country in scoring (46.3 points per game), have the second-best overall offense (540.0 yards per game on 7.8 yards per play) and are a 22.5-point favorite on the road in this game.
Oregon enters this matchup after knocking off USC, 36-27, last week. In the win, quarterback Bo Nix completed 23-of-31 passes for 412 yards and four touchdowns. Nix, a serious candidate for the Heisman Trophy, has passed for 3,135 yards, and has 29 touchdowns to just two interceptions this season.
RJ: The last time Oregon went to Arizona State as the No. 6 team in the country, the Justin Herbert-led Ducks lost 31-28 to a Sun Devils team led by Jayden Daniels.
Daniels went 22-of-32 for 408 yards in the win. While this 2023 ASU team isn't as talented as the 2019 ASU team, this game certainly feels like one the Ducks had better come correct for if they expect to win.
If all goes well for UO, the Bo Nix hype train will only pick up more steam.
No. 5 Washington at No. 11 Oregon State (7:30 p.m. ET)
RJ: It's been some time since we saw a Washington program undefeated into the third weekend of November and also an underdog to a two-loss opponent. But that's exactly what we have in No. 5 Washington traveling to Corvallis to play No. 11 Oregon State.
The Beavers have been damning — pun! — to opponents this season, and handed Utah its first loss of the season by double-digits. That's the same Utah that Washington struggled to put away late, despite holding the Utes scoreless in the second half.
For UW, though, this is hopefully yet another top-25 opponent to add to their burgeoning résumé that could see them to their second CFP since 2016.
Laken: Washington is doing everything it possibly can to make the CFP — it's one of five undefeated teams, has a Heisman Trophy candidate in Michael Penix Jr. at QB, has beaten three ranked opponents — and yet, that's not good enough for the selection committee to put them in their top four. The dominant Huskies are currently sitting outside the field at No. 5, though that will all work itself out over the next few weeks.
Perhaps the committee is waiting to see what happens this weekend when Washington heads to Corvallis to play its fourth ranked opponent of the year. Oregon State certainly has a chance to pull an upset here and put a damper on the Huskies' playoff hopes. Regardless, this Pac 12 showdown will be a must-watch: it will have everything from a quarterback duel between Penix and DJ Uiagalelei, two stout running games with talented backs Dillon Johnson and Damien Martinez, as well as two imposing defenses going head-to-head.
Bryan: As any veteran Pac-12 observer will tell you, there's just something about playing in the evening or at night in Corvallis leading to the game being tougher than it should be. Throw in an Oregon State side that's also ranked (and still playing for a conference title game berth) and Washington had better be prepared for just about everything on Saturday as one of the left-behind programs looks to put a firm dent in a team departing for the Big Ten next year.
This one is also an interesting contrast of strengths and weaknesses. The Huskies love to throw it around the yard behind Heisman candidate Penix, but I'm not sure the Beavers have a secondary super well-equipped to deal with Rome Odunze and all those stellar receivers. Meanwhile, Jonathan Smith's offense loves to run the ball down opponents' throats, and in comes a UW defense that is allowing 409 YPG — 102nd in FBS. Whichever team winds up controlling the pace of this one — slow and methodical for OSU, up-tempo for UW — probably winds up with the win.
No. 7 Texas at Iowa State (8 p.m. ET on FOX)
Laken: Texas has had its struggles this season. It just lost top running back Jonathon Brooks to a season-ending ACL injury, was briefly without starting quarterback Quinn Ewers due to a sprained shoulder, has given up big leads in the second half, and hasn't consistently been able to score in the red zone. And yet, the Longhorns are 9-1 and chasing their first Big 12 title since 2009 as well as a first-ever CFP berth.
Winning in Ames at night is never an easy task, however, and Iowa State has been known to cause chaos in November. For its own sanity, Texas needs a convincing win on Saturday. That could help in the eyes of the playoff selection committee, who may have a tough choice to make in a few weeks with the possibility that there might be three one-loss conference champions: Texas, Oregon and Alabama. 
But if Texas can't close out the Cyclones, it won't matter.
Bryan: Texas has been playing with its food quite a bit since that big win over Kansas. The Longhorns lost to Oklahoma, nearly got tripped up by Houston and Kansas State, plus needed some late heroics to hold off TCU's comeback. Can they put together four quarters of effort on the road? They're going to need it, because we all understand how difficult it can be to play in Ames at night. 
We've basically spent the season since the Longhorns beat Alabama bracing for the self-inflicted trip-up, and it sure seems like this is a prime spot for that. Matt Campbell probably should be Big 12 Coach of the Year given the personnel losses he suffered at the beginning of the season, yet somehow he has the Cyclones still in the mix to get to Arlington. There's really not an outcome from Texas blowout to 10-point ISU win that would shock me given everything at play.
RJ: Iowa State could end up in the Big 12 title game with this win and a win the following week against Kansas State. Yes, this 6-4 Iowa State. The same is true of a Texas team whose only blemish is a loss to Oklahoma on a neutral field.
Though Ewers is back, the Longhorns lost 1,100-yard rusher Brooks to a season-ending injury that will challenge the depth of the tailback room in Austin. A win against ISU in Ames is no given, especially as the Cyclones have as much to play for as the Longhorns — a Big 12 Championship.
Bryan Fischer is a college football writer for FOX Sports. He has been covering college athletics for nearly two decades at outlets such as NBC Sports, CBS Sports, Yahoo! Sports and NFL.com among others. Follow him on Twitter at @BryanDFischer.
Laken Litman covers college football, college basketball and soccer for FOX Sports. She previously wrote for Sports Illustrated, USA Today and The Indianapolis Star. She is the author of "Strong Like a Woman," published in spring 2022 to mark the 50th anniversary of Title IX. Follow her on Twitter @LakenLitman.
RJ Young is a national college football writer and analyst for FOX Sports and the host of the podcast "The Number One College Football Show." Follow him on Twitter at @RJ_Young and subscribe to "The RJ Young Show" on YouTube.
Do you want more great stories delivered right to you? Here's how you can create or log in to your FOX Sports account, follow your favorite leagues, teams and players and receive a personalized newsletter in your inbox daily.
---
COLLEGE FOOTBALL trending
---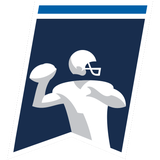 Get more from College Football Follow your favorites to get information about games, news and more
---