The 2023 iteration of The Game might be the biggest yet in the longstanding rivalry between Michigan and Ohio State. Tom Brady is adding to the stakes.
In the most recent episode of his "Let's Go!" podcast, the former Michigan quarterback and seven-time Super Bowl champ made a bet with C.J. Stroud on the outcome of the upcoming game involving one of his most prized possessions. 
"Alright so, we got a bet," Brady said. "So, if Ohio State wins, which I don't really feel is … whatever. You get one of my Super Bowl rings. And if Michigan beats Ohio State, then you got to give me all your youth, your agility, your time in the 40, and all your future years in the NFL. How about that?"
Stroud initially replied, "that's a bet." But when Brady said that he was "a little nervous" because he had never bet one of his Super Bowl rings before, Stroud gave him some assurance.
"I'm not going to take your Super Bowl ring, Tom," he said. "That's yours, bro. I want to get my own."
Brady's alma mater has had the upper hand in the rivalry over the last couple of years, beating Stroud and the Buckeyes in the last two meetings. The 2021 win was Michigan's first over Ohio State since 2011 and last season's win was Michigan's first in Columbus since 2000. Stroud, who started at quarterback for Ohio State in both games, became the first Buckeyes quarterback to lose to the Wolverines twice in a row since Steve Bellisari in 1999 and 2000. Brady defeated Ballisari in the 1999 matchup but lost his other start to Ohio State in 1998.
It's likely that both Michigan and Ohio State are going to be undefeated heading into the matchup at Ann Arbor on Nov. 25 (noon ET on FOX and the FOX Sports app), with the winner going to the Big Ten Championship Game a week later and potentially sealing a spot in the College Football Playoff.
Stroud is confident that many of his former teammates will pull off the road win but stated his respect for the team up North despite the ongoing sign-stealing scandal surrounding the program. 
"We're confident, man," Stroud said. "We're feeling great as well. We're playing our best ball in November, which you want to see. Coach [Ryan] Day is leading those guys. I think Kyle McCord, our quarterback, is looking great. Marvin [Harrison's] the best player in the country. If he doesn't win the Heisman, it's rigged. I'm calling it now, if he does not win the Heisman, it's rigged. Hopefully, we pull it out. We need it. We're tired of losing to you guys. You guys are always a great team. I hate you guys, but you've got to respect them still."
Stroud's also enjoying a strong year himself as a rookie in the NFL. He's second in passing yards (2,626), tied for ninth in passing touchdowns (15) and sixth in passer rating (101.0), potentially taking Brady's spot in the upper echelon of quarterbacks following his retirement this offseason. 
The strong on-field play from Stroud has also helped the Texans remain in the thick of the playoff race through the first 10 weeks of the season, sitting at 5-4 and in seventh in the AFC. When Stroud asked Brady how to stay focused amid all the noise that's now surrounded him, the future Hall of Famer reminded him that "this is now your job" and that the real football season begins after Thanksgiving. 
"You don't need to be the source of people's entertainment over the course of the season," Brady said. "It's not college anymore. The earlier you get it in your mind that this is a profession and you're a professional, everyone is counting on you and you can't get have a bad day like Coach Day taught you.
"All of these guys are counting on you," Brady added. "It's fun. The process of winning is fun. The memories you're going to have from a great season are fun. The games are fun. The practices and comradery are fun. Trying to create fun for everyone else outside of that isn't your responsibility."
---
COLLEGE FOOTBALL trending
---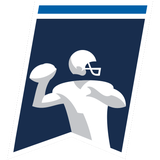 Get more from College Football Follow your favorites to get information about games, news and more
---