The NFL continues to deliver drama every Sunday because the league is filled with a bunch of good-to-average to slightly below-average football teams this season. There are 16 NFL teams with a record between 6-4 to 4-6, and even teams with just two wins such as the Arizona Cardinals and Chicago Bears are feisty each weekend. That is what makes this sport so watchable. Seemingly every game is close. 
Here is my stock up and down report for Week 11, including a pair of surging NFC contenders and three head coaches on the hot seat:
STOCK UP
There's a common phrase in NFL meeting rooms. It's never as good or never as bad as you think. If you had an awesome play, when you turn on the film you realize it was just okay. On the other hand, if you have an awful play and it turns out on film to be not as bad as originally thought. Brock Purdy played well for the first five weeks of the NFL season, then poorly for three weeks during a Niners losing streak, and now he's played great again since their bye week. Purdy was probably never as good as he started this season and never as bad during that losing streak. However, Purdy was fantastic Sunday in beating the Tampa Bay Buccaneers, finishing 21 of 25 for 333 yards and three touchdowns for a perfect 158.3 passer rating. Purdy now has a passer rating of 157.3 over his past two starts, the highest passer rating for a quarterback over a two-game span since at least 1950. 
The 49ers' two-game winning streak has moved them ahead of the Seahawks in the NFC West and I do not expect that to change for the rest of the season. The Seahawks are an average 6-4 team, losing to the Los Angeles Rams on Sunday. The Seahawks have played uninspired ball for over a month now and they do not have the team to contend with a 49ers squad playing this well.
The Detroit Lions are 8-2 after a come-from-behind victory over the Bears and their chances of getting the No. 1 in the NFC remain high. The Lions currently own the second-best record in the conference and they play the easiest remaining schedule. The Lions will be a favorite in six of seven games with the only game as an underdog being on the road against the Dallas Cowboys. The Lions have the Vikings twice, the Saints, Bears and Packers. These are all teams the Lions should mash. Meanwhile, the Eagles have upcoming games against the Chiefs, Bills, Cowboys, Seahawks and 49ers. 
The Lions' style of football travels to any location and any opponent. They win at the line of scrimmage. They win with a creative offense and an improved defense in 2023. This is a team with a legitimate chance at the top seed in the conference. 
Hat tip to the Browns for their continued effort without the services of their starting quarterback. The Browns are now 7-3 after Dorian Thompson-Robinson, filling in for injured starter Deshaun Watson, made his second NFL start Sunday and got his first NFL win. DTR did not have a perfect day but he mostly kept the ball away from Steelers' defenders and did not lose Cleveland the game. The Browns defense continued its domination against bad foes with the Steelers only scoring 10 points in this matchup. The Browns held the Steelers to 12 first downs and 249 yards. Myles Garrett ended up with two more sacks and two tackles for loss while he continues to build a resume for Defensive Player of the Year. The Browns are one game back in the AFC North and currently sit fifth in the AFC standings. 
STOCK DOWN
Brandon Staley
The Los Angeles Chargers head coach will not be their head coach in 2024. The Chargers are 4-6 after losing at Green Bay and his team is not playing to the level of its talent. This team routinely plays like a squad that's poorly coached. We see it each game. They make mistakes at the worst times and yes, some of those are player mistakes, but you notice how the best teams in the NFL limit those? Because it's coached. There is a laser focus on avoiding mistakes. It's drilled. It's practiced. But not in Los Angeles and that is why Staley likely has to go. The Chargers are wasting years of Justin Herbert's prime by not hiring a head coach who can get the most from him. Lastly, if you're a head coach that's in charge of one side of the ball you had best be great at that. Staley is a defensive guy with a bad defense. Not acceptable if you're hired with the intention of your side of the ball being something you shouldn't have to worry about. A change is likely coming in Los Angeles in 2024.
Ron Rivera
Full discourse: I played for Rivera for a season. I like Coach Rivera. He's an awesome leader of men and the locker room enjoyed playing for him. However, it's time for a new voice and leader in Washington. Rivera just isn't having the impact as a head coach that we've come to expect from him or his teams. The Commanders dropped a game to the Giants, the second time they've lost to the Giants in three weeks. The Giants entered this game with Tommy DeVito at quarterback and off two straight games of getting their butts kicked. None of that mattered against Washington as the Giants got up early and never let the lead go. The Commanders turned the ball over six times, allowed the meager Giants offense to move the ball, and after taking this loss Sunday they are going to miss the playoffs for the third straight season. The Commanders play hard and I do expect them to win a few more games this season, but I don't know how a Rivera-led team is getting anyone excited for 2024. They just need a new voice in the room. 
Frank Reich
The first-year Carolina Panthers head coach is struggling to put a competitive product on the field this season and while it's not always on the head coach, he's the one who is going to fall on the sword. I think it's becoming more likely than not Reich is in Charlotte for one season with the Panthers as notoriously impatient owner David Tepper looks to hire someone who can "fix" Bryce Young. Young was drafted first overall to be the future for the Panthers, and while it's only been a short sample size with nine starts in his rookie season there's doubt he will ever reach the heights he was drafted to achieve. Rookie struggles are normal and expected, but you'd expect to improve throughout your rookie season. Look at fellow draft pick C.J. Stroud of the Texans, and he's gotten better each week. Young hasn't gotten any better, and in fact, he looks worse. Four weeks ago, in a win against the Texans, he completed 71 percent of his passes for 235 yards. Since that time, he hasn't completed more than 61 percent of passes with four interceptions over three games. Young's lack of success so far this season can also be traced to the talent around him, which is not the fault of Reich — who doesn't choose the players — but he's got to coach them up. Getting worse each game is going to cost him his job. 
Geoff Schwartz is an NFL analyst for FOX Sports. He played eight seasons in the NFL for five different teams. He started at right tackle for the University of Oregon for three seasons and was a second-team All-Pac-12 selection his senior year. Follow him on Twitter @GeoffSchwartz.
---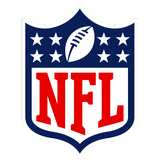 Get more from National Football League Follow your favorites to get information about games, news and more
---